This article may contain out-of-date information.
Learn more about the terms of use of the CopyFX investment platform in other sections of the website.
Go to the main page
CopyFX blog presents a new column, which is called "Stories of success". The column will tell you about successful traders, who managed to earn good deals of money on Forex, and about those, whose trading operations helped them to achieve their goals. When everything depends directly on you, the main thing is to believe in success!
---
"Never give up, even if you lose and fail all the time"
If you feel suspicious about the stories of success on Forex, when a person starts trading and raises to lofty heights "from scratches", and consider them to be some kind of science fiction or Cinderella tales, then you're going to be very surprised. An outstanding event took place at RoboForex and it can't be ignored or hidden. You bet: our client started trading with just only several hundreds of dollars on his account, and in less than a year, he had more than (skeptics, behold!) half a million! You have to admit that this case is very unique, and we wanted to hear about it from the own lips of the person, who made such phenomenal achievement. You can find our interview below.
- Vladimir, what did you do before trading and how did you start your Forex career? What motivation did you have, except for earning money?
Before starting trading, I studied at college. Long time ago, I was downloading different applications to my phone from some website and I saw one, which was called "Earnings via Internet". I downloaded it and saw a lot of different numbers, which were replacing one another very fast, and couldn't understand anything. I became interested in it and started looking for more information about it in the Internet. I learned quite fast and in about two weeks I opened a real account with 2,000 rubles, which I successfully lost after two days. However, I wasn't disappointed, on the contrary – it increased my curiosity and interest. For many traders Forex is a way of earning money, but for me it was like a hobby at first. It was really interesting for me.
- How long did you study the basics of trading before you started to show stable profit?
I studied them quite fast, but I started to show stable profit (I mean really stable) only in fall of 2014. And my first profit I made six months later after I started trading on Forex, in fall of 2008. It was the time of the crisis, when one could make a fortune. However, my profit at that time wasn't very regular. I just earned from 30 to 60 thousands of rubles twice a year, and that was all.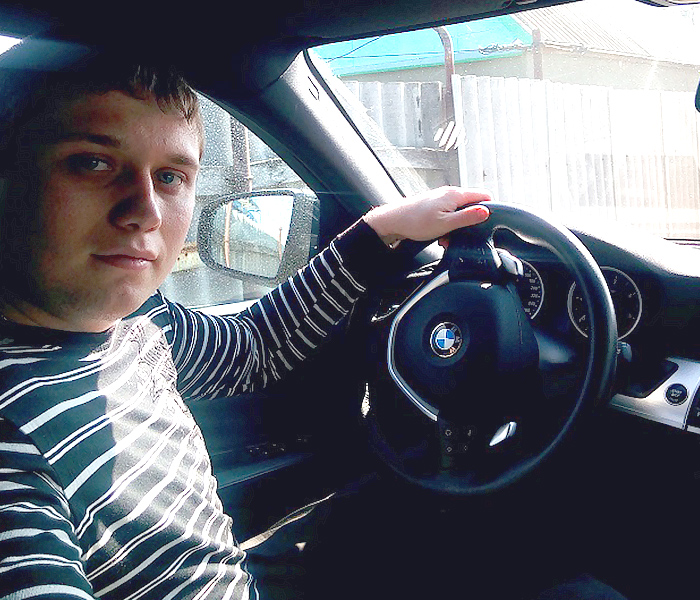 - How did you choose RoboForex as your brokerage company? Why it was us that you preferred?
I've known RoboForex for a long time, but mainly I participated in contests and made small deposits. I liked this company mostly because of its appropriate Regulation, fast depositing/withdrawal operations, and low spreads. I consider your company one of the most reliable ones in this area.
- In your opinion, which services provided by the company are the most interesting for traders, and which ones should be improved and developed more actively?
It's hard to advise anything here. I think you don't have to do anything for professional traders, because everything is already on a very high level. As for me, I'd advise to advertise the company more, and not only in the Internet, but, for example, in some financial programs on TV as well.
- We know that on your way to success you won several different traders' contests.
Over 7 years of trading, I've took part in many contests, including at RoboForex. I won a lot of times. Mostly, these wins were accidental, because to win the contest you must risk more than in usual trading. I often withdrew the profit I received when trading using prize funds, but the prize sum itself – no, I lost it sooner or later. I think that for any serious trading on real accounts you must use your own funds.
- Do you participate in discussions on different forums? Do you often consider other traders' opinions?
Yes. I socialize on specialized forums quite actively. It very interesting for me to discuss and hold my own. But I never consider any opinions. I do everything by myself.
- Do you use any expert advisors in your trading, and if yes, then which ones?
No, I've never used them and I'm not going to. I think that no expert advisor is able to adjust to the market situation that is constantly changing. It's better when you control everything by yourself.
- What trading experience can you share with other traders?
From my personal experience I can tell only one thing: never give up, even if you lose and fail all the time. Sometimes one month can cover years of failures and losses. And I think one must find a lot of time for trading you one wants to be successful in it.
- How did you deal with nervous tension on your way to profit, when any small accident could ruin all your hopes and plans?
I didn't. I just let chips fall where they may. There were no worries. And the more my deposit was, the fewer emotions i had.
- Now, when your profit is fixed and all stressful emotions are gone, how did you decide to spent your money?
I've already withdrawn some part of my profit and spent it – I've bought BMW X6. From the very beginning, I was dreaming of earning on Forex to buy some kind of a car. Well, my dream has come true (laughing). And I'll continue trading with the rest of the funds.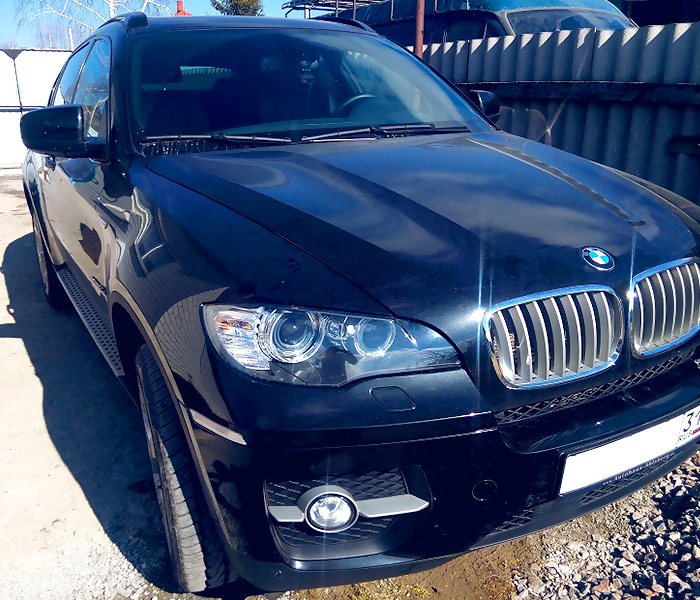 - Do you consider trading on Forex as your principal earner in the future?
Yes. Right now, trading on Forex is my principal earner. I think it will be the same in the future.
We thank Vladimir for his interview and the photos he provided. We wish all other traders the same phenomenal success as our client has achieved. Try harder and you'll do it together with RoboForex!
---
If this article inspires you or you want to tell you story, which is equally interesting and fascinating, write to us! The most exciting stories will be published in our blog.