Ways of investments
Ways of investments
---
The method of investment gaining the most interest now is the Forex currency market. Due to its popularity, this method can provide you with a variety of tools and strategies, approved by traders from around the world.
INVESTMENT ON FOREX MARKET:
Investing into trading
---
You trade on your own and keep your funds under complete control. In this case, you're fully responsible for all possible risks and must be skilled and experienced in trading. If you know enough about earning on the Forex market, you can open an account to trade in the CopyFX system right now.
Investing into traders
---
You don't trade on your own, but copy transaction of professional Traders, who you choose on the basis of their trading results and strategies, to your account. Therefore you can afford to exclude extra work of detailed market analysis.
Today it is one of the most modern ways of investing in the Forex market, allowing you to maximize the use of your funds. All that you need is to open a trading account.
WHY COPYING TRANSACTIONS?
---
Investor's funds are kept on his account.
Investor has an unrestricted access to managing his funds, including depositing and withdrawal.
Investor has the opportunity to cancel copying transactions, or as the case may be, copy transactions In bigger volume.
TRY POPULAR SERVICES OF COPYING TRANSACTIONS:

Fully automatic copy trading investment system with a wide range of settings and no additional charge for using it.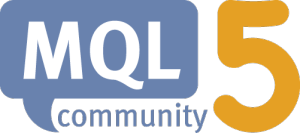 Copying is available in МТ4 and MT5 terminals.
Choose your way right now – benefit from investing on Forex market!