Changes in conditions of creating CopyFX Traders' offers and subscribing to them
Changes in conditions of creating CopyFX Traders' offers and subscribing to them
24.11.2015 / 17:30

Dear Traders and Investors!
We're informing you that starting November 24th 2015, CopyFX system is changing the minimum deposit required from Traders to create offers and from Investors to subscribe to them.
New values of the minimum deposit on the account are as follows:
300 USD – for Traders with all types of accounts (Standard and ECN).
100 USD – for Investors with all types of accounts (Cent, Standard и ECN).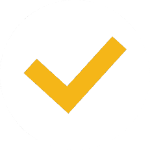 Also, CopyFX Investors have the opportunity to subscribe to Traders' offers with reduced coefficient, using "Test" and "Flexible" copying modes. By reducing the volume to be copied, Investors can significantly decrease their risks and the amount of the invested funds.
We remind you that CopyFX system applies no restrictions on the minimum deposited amount. This amount is limited only by restrictions of payment systems, which you use to deposit your trading account.
Sincerely,
CopyFX